The Buffalo & Erie County Public Library (B&ECPL) has been building a "digitized commons" demonstrating innovative ways of involving the public in library resources and building new collaborative relationships with community partners. What makes our demonstration model unique is the goal of deploying digitized resources to support deeper modes of engagement in the library and connecting to the history and collections of community partners, rather than simply putting library collections into "digital space." During the course of the grant, our breakthrough approach developed a "social curation" process built on collaboration with groups of community "Navigators" working with library and academic partners, connecting digital resources, primary sources and community heritage stories. This shared curation process helped build dynamic, multimedia and responsive collections forged from Buffalo's rich ethnic and neighborhood history and formed a platform for co-designing interactive public programs and digital outputs based in the library's physical and virtual space.
This project was made possible in part by the Institute of Museum and Library Services (LG-07-12-0551-12).
Este proyecto ha sido posible en parte por el Instituto de Servicios de Museos y Bibliotecas (LG-07-12-0551-12).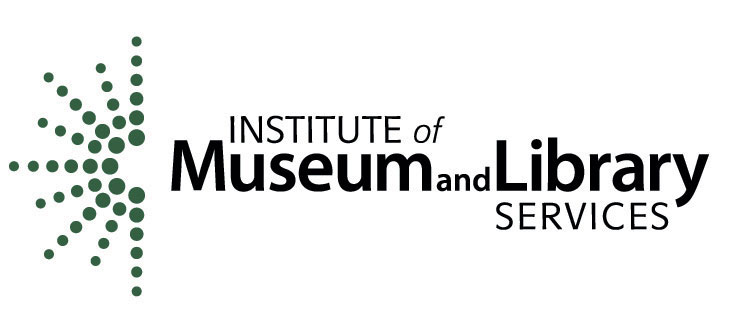 The Institute of Museum and Library Services is the primary source of federal support for the nation's 123,000 libraries and 35,000 museums. Our mission is to inspire libraries and museums to advance innovation, lifelong learning, and cultural and civic engagement. Our grant making, policy development, and research help libraries and museums deliver valuable services that make it possible for communities and individuals to thrive. To learn more, visit www.imls.gov and follow IMLS on Facebook (link is external) and Twitter (link is external)
The B&ECPL gratefully acknowledges the contributions and support of our project partners: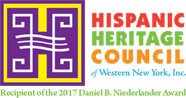 Hispanic Heritage Council of WNY, Inc.

The Hispanic Heritage Council of WNY, Inc. is a nonprofit organization that exists to foster and inspire awareness, understanding, and appreciation of past, present, and future contributions of the Hispanic Community in Western New York.
El Concilio de Herencia Hispana del Oeste de Nueva York, Inc. es una organización sin fines de lucro que existe para promover e inspirar la conciencia, la comprensión y apreciación de la contribución pasada presente y futura de la comunidad hispana en el oeste de Nueva York.

East Side History Project (ESHP)

Over the past three years, ESHP staff members and students from the University at Buffalo's Center for Urban Studies collected and digitized thousands of historical photographs, newspaper articles, architectural plans, and documents relating to the Perry Housing Project and the history of the East Side region of Buffalo, NY. ESHP staff members and students will continue collecting both oral history interviews and historical materials relating to Buffalo's East Side community throughout the upcoming (2016) year.

Buffalo Broadcasters Association (BBA)

The Buffalo Broadcasters Association (BBA) is an organization dedicated to preserving the history of broadcast journalism in the Western New York region. The BBA has developed a physical and digital archive of both radio and television news footage, consisting of original audio and video recordings collected from local news agencies.
The B&ECPL would also like to acknowledge the contributions of technology and planning consultants at the Cleveland State University Center for Public History and Digital Humanities and the Randforce Associates, LLC (Buffalo, NY).